NYT Best Selling Author Jamie Ford
Name:
NYT Best Selling Author Jamie Ford
Time:
7:30 PM

-

9:00 PM PST
Event Description:
His debut novel, Hotel on the Corner of Bitter and Sweet, spent two years on the New York Times bestseller list and went on to win the 2010 Asian/Pacific American Award for Literature. His work has been translated into 34 languages. Ford's half-Chinese descent lent him the idea for this powerful book about the World War II internment of Japanese Americans through the eyes of a young Chinese boy who befriends a Japanese American girl.
Ford's latest novel, Love and Other Consolation Prizes, is inspired by a true story about a boy whose life is transformed at Seattle's epic 1909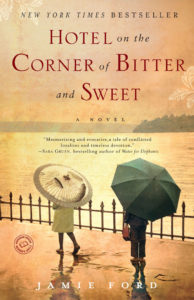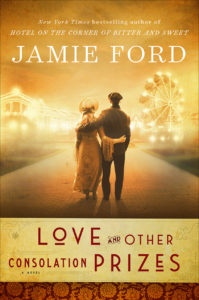 World's Fair.
On March 6, Jamie tells stories and shares the latest happenings with his breakout novel, Hotel on the Corner and Bitter and Sweet, including film updates, the stage musical, and how Hotel has found its way into schools across the nation, complete with reading good, bad, and hilariously honest tweets from actual high school students––a hazard of "becoming homework."
He also touches on the trauma of writing his sophomore novel, the bestselling Songs of Willow Frost, and how writers and artists risk becoming prisoners of their own success.
Lastly, Jamie shares the story-behind-the story, of his latest book, Love and Other Consolation Prizes. He discusses research, like interviewing someone who was both a high-paid escort and also a public librarian, and how being jilted at the 6th grade skating party altered the trajectory of his writing career